How does WarmSculpting with SculpSure work?
As an adult, you have a finite number of fat cells stored inside your body. When you lose weight, your fat cells shrink but your total number of fat cells remains the same. That's one of the reasons stubborn fat tends to return again and again, especially around the waist, abdomen, hips, and thighs. WarmSculpting with SculpSure uses non-invasive laser technology to destroy fat cells permanently, producing lasting results. During your WarmSculpting with SculpSure procedure:
Dr. Baksh uses a hand-held tool to aim laser energy into the treatment areas.
The laser generates heat beneath your skin's surface and damages the structural integrity of the fat cells.
As the fat cells become unstable, they're eventually flushed out through your lymphatic system over a period of around three months.
Destroyed fat cells don't regenerate, and your fat-loss results are permanent.
Dr. Baksh performs WarmSculpting with SculpSure procedures right in her office at Healthy Steps, and you can resume your normal activities right away, with no down time. Most patients see results in six weeks, and final results are visible after 12 weeks.
Who is a good candidate for WarmSculpting with SculpSure?
Dr. Baksh recommends WarmSculpting with SculpSure for people who've tried and failed to lose unwanted fat. When you come in for your consultation, Dr. Baksh reviews your diet, lifestyle, and medical history, assesses your weight loss goals, and lets you know if WarmSculpting with SculpSure is right for you.
How many treatments will I need?
The number of treatments you need depends on your fat loss goals and how many areas Dr. Baksh treats.  For optimal results, she recommends treating multiple areas, such as the belly, buttocks, and thighs.
What will I feel during the procedure?
When Dr. Baksh performs your WarmSculpting with SculpSure procedure, you'll feel a cooling sensation on your skin, followed by a tingling warmth as the lasers go to work eliminating fat cells beneath your skin's surface. Unlike liposuction, WarmSculpting with SculpSure is non-invasive and doesn't cause damage to your skin. From start to finish, the entire procedure takes about 25 minutes. Once you're done, you'll be free to go about your normal activities.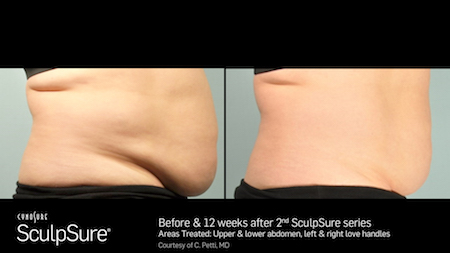 Follow us on Instagram to see more!